MBA, masters in business administration, is a top-rated post-graduate course among fresh graduates and candidates with good industry experience. This course is in demand because candidates from all streams can pursue this course, may it be science, commerce or even humanities. Here is all you need to know about pursuing an MBA without GMAT in the US and Canada.
What is GMAT?
GMAT stands for Graduate Management Admission Test. Just as the SAT is an admission test for high school students to get admissions into college, the GMAT is an admission test for after-college students to enter into the business world by taking admission into a business school.
The Graduate Management Admission Test is an adaptive computer test intended to assess certain analytical, writing, quantitative, verbal, and reading skills in written English for use in admission to a graduate management program, such as an MBA program.
Score/grade validity: 5 Years
Countries / regions: 650 test centres in 114 countries.
Purpose: Admissions in graduate management programs of business schools
Developer/administrator: Graduate Management Admission Council
What if we tell you that you can get into a reputed business school without having to appear for GMAT altogether?
GMAT is a very competitive exam, and very few candidates get a score that is attractive to top B-schools. In this blog, we have a list of top universities in the United States of America, the United Kingdoms and Canada, which exempt GMAT requirement for admission into the MBA program.
Study MBA in Canada without GMAT
There are quite a few top schools that are offering an MBA in Canada without GMAT. Let's take a look at them one by one:
For admission procedure, you can visit the official websites of these universities for further notices and notifications.
Top MBA Programs Waiving GMAT & GRE Tests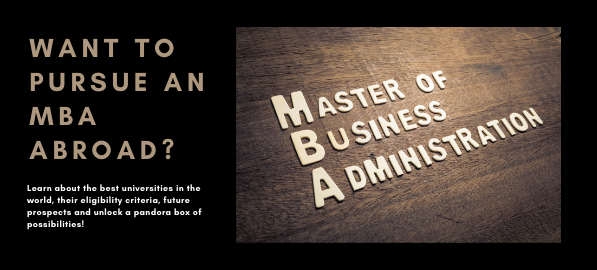 Study MBA in the USA without GMAT
Many top management schools offer MBA in the United States of America without GMAT. Below is the given list of these schools:
Study MBA in the UK without GMAT
Unlike in the USA, there are only a few business schools where you can pursue an MBA in the UK without GMAT:
Other requirements
Before you go further ahead and shortlist any of these schools mentioned above, there are a few essential things to keep in mind. While some of the universities on this list are waiving GMAT outright, others ask students to fulfil other requirements. These include-
A minimum GPA requirement
A statement summarising why you believe you qualify for the waiver
An SOP talking about your academic preparedness
A few years of military service
4-5 years of work experience
Industry certification
Giving the test at a later stage
The university might also ask you to submit proof for a combination of these criteria.
Therefore, before you apply, make sure to go through the university website and see if you fulfil their alternative requirements.
GMAT vs CAT – All the Differences You Need to Know!
FAQs
Here, we have answered some questions which might help you clarify your doubts.
Q1. Is GMAT only for MBA?
Ans. While the GMAT is designed specifically for business school applicants, the GRE is a test that can gain students admittance to graduate programs across almost all subjects, including the MBA. Traditionally, the GMAT has taken precedence over the GRE.
Q2. How much is the GMAT exam fee?
Ans. The cost to take the GMAT is $250 and includes sending score reports to up to five of your chosen programs. You must select the right time to take the GMAT—and the proper test prep—for you, so you don't have to pay the fee more than once.
Q3. Does Harvard prefer GRE or GMAT?
Ans. For example, Harvard Business School has revealed that candidates who apply with a GMAT tend to do better in admissions than candidates who use the GRE despite the school stating they have no test preference.
This was our complete guide on universities that waived off GMAT requirements for admission into their MBA program.
We truly hope we were able to resolve any queries you might have had. Furthermore, you can contact our counsellors at ForeignAdmits for any assistance.
Good luck!