France is one of the most scenic and beautiful countries to reside in. Also, it is becoming a hub spot for international students to pursue higher education. France has an excellent education system, a unique culture, and postgrad opportunities. More and more students want to study abroad in France.
If you wish to study abroad in France, we have everything covered in this blog, top universities, tuition fees, living costs and much more.
Life in France
Bonjour! France is a unique destination that lives up to its reputation. France is one of the world's best locations, from its food and music to its art and architecture. Here are some things you can do in the city lights of France:
Tour of the Eiffel Tower
Wander in le Jardin des Tuileries located within the Place de la Concorde
Top Universities
Here is a list of few top universities which you might want to consider for your higher education.
The Sorbonne Université ranks #37 in Best Global Universities and #1 in Best Global Universities in France. The university offers a wide choice of courses in the arts, science and engineering, medical, and humanities from bachelor to doctorate degrees.
Tuition Fee: 6,500 euros per academic year
Exchange students can attend classes anywhere from 2 weeks to complete an international degree at one of France's top universities.
The PSL Université ranks #53 in the QS World University Rankings. Earning a master's degree at PSL – one of the top universities in France – will help secure your ambitions.
Tuition Fee: €2,770 to €3,770 per year
PSL has a world-class diploma recognised by future employers and will allow you to work in top research and innovation centres as you study abroad in France.
École Polytechnique ranks #61 worldwide in the 2021 QS World University Rankings. It is the second-best French higher education and research university in this ranking.
Tuition Fee: 19,000 euros for three years
The university also has industry-oriented master's degrees that will give you the practical skills and initial work experience necessary to start your career.
How to pursue a diploma in France?
Tuition Fees in France
Over the past years, international students have had to pay higher tuition fees at French universities. But the critical fact to know is that there are three times as many government-sponsored scholarships for international students.
Many students ask: Can I study in France for free? The answer is yes, but only if you are a citizen or a permanent resident of a country of the EEA (European Economic Area) or Switzerland.
Although studying in France is not entirely free, you will be charged a minimal amount if you decide to study at a public university. Otherwise, you would have to pay higher tuition at a private institution.
Cost of Bachelors in France: €2,770
The Cost of Masters in France: €3,770
Cost of Doctorate (PhD) in France: €380 per year
The cost of a Master's in France or any graduate degree for that matter will always cost more than an undergraduate degree.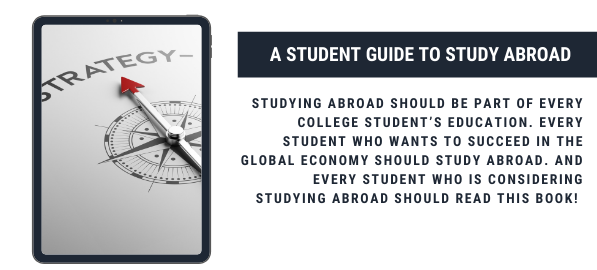 Cost of Living in France
You must be wondering what the living cost of a student in France is. We have mentioned some basic expenses that ought to occur, no matter what.
A budget for two people living in a sharing flat, the total cost would average to a total of $2,083 to $2,483 per month. This includes the following expenses:
Rent: $800-$1000
Electricity: $48
Groceries: $600
Internet: $32
Transportation: $175
There are a lot of ways you can use to save while living and studying in France. Opting for student discounts, finding cheap accommodation, and cooking your food are only a few of them.
Admission requirements
Once you receive a letter of acceptance from French universities, you have to go through their websites for further requirements.
Though we have listed some standard requirements here, going through the official websites is highly advised.
For an undergraduate course, you will need to provide-
A high school diploma
Proof of language proficiency in French
For students pursuing a postgraduate degree, the universities will ask for –
Transcripts
Statement of Purpose
Letters of Recommendation
CV
Proof of French proficiency
Standard test scores (GRE or GMAT)
Portfolio (for subjects like fine arts, architecture, etc.)
Start preparing these documents six months before you have to apply. After you submit your application, it is time to wait and see if you will receive a letter of acceptance.
PhD in France – Complete Guide
FAQs
We have answered some frequently asked questions for your ease.
Q1. How much does it cost to study abroad in France?
Ans. While living in Paris will surely cost you a pretty penny, average living expenses across France are generally reasonable compared to Western Europe. Expect to spend about $3,500 – 4,500 for one semester in France, airfare and program fees excluded.
Q2. Can I study in France without knowing French?
Ans. If you major in anything other than French, language skills are just icing on the cake. Unless your home university requires you to take classes in French or complete a certain number of foreign language credits, you can find ways to study in France in English.
Q3. Do you need to know French to live in France?
Ans. Many people who move to France do so without being able to speak any French. Although it might be acceptable for certain professions, most ex-pats will find that they're having more fun as they pick up the language. Generally, people develop their language skills out of necessity.
This was our complete guide on studying abroad in France. We truly hope we were able to resolve any queries you might have had. Furthermore, you can get in touch with our counsellors at ForeignAdmits for any assistance required.
Good luck!